Most of us by now know someone who has died from COVID-19. I want to pay tribute to a victim of the virus. He lived in my building.
Meyer was a short man with lively eyes. He was very old and irresistible. As a child, Meyer, a Romanian Jew, was put in a concentration camp with the rest of his family. He escaped. His parents, brothers and sister, aunts, uncles, and cousins, did not.
Meyer would often sit out in front of our building with a nursing assistant. He'd be there for hours, quietly chatting, taking in the sun. Taking in life. On warmer days, when he wasn't wearing a long-sleeved shirt, you could see the numbers tattooed on his left forearm, a bitter reminder of the camps.
He was gentle but intrepid. Even as his health worsened he would be out each day, with his wife—the picture of loveliness—or a nurse. His smile would always brighten my mood.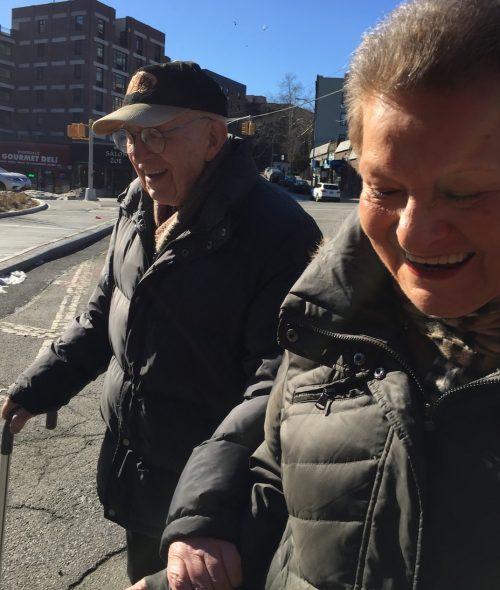 Meyer died a few days ago from COVID-19. He was separated from his wife, alone in a hospital. Like many older people he was disoriented near the end. He tried to yank the tubes from his arm, confused and frightened. That is how he exited this world.
Say a blessing for him (and his wife and family). There is no physical shiva for Meyer but that doesn't mean we cannot hold a space in our heart for him and the many others like him. Attention must be paid.
Meyer was anonymous but extraordinary and I admired him very much. I mourn his death but celebrate his life. Salute.
---