Julian Allen is one of our favorite magazine illustrators. He made a splash in England in the late '60s and then arrived in New York during the Watergate era. For the next twenty plus years his work was a fixture in the American magazine scene, producing memorable, cinematic work for New York, Rolling Stone, Esquire, Time, Vanity Fair, all the heavy hitters.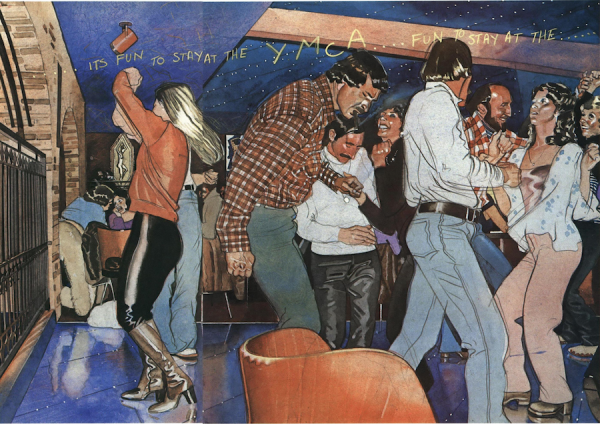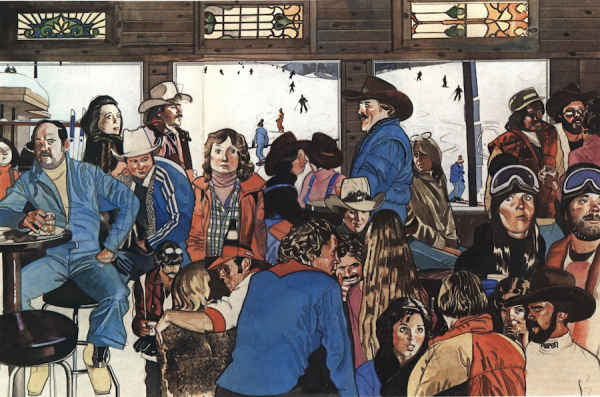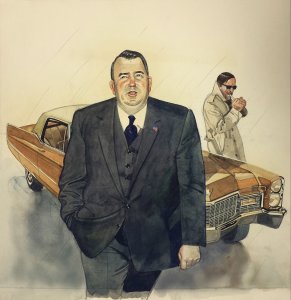 Allen died in 1998 at the age of 55, too young by any standards. According to Milton Glaser:
In 1968, Clay Felker and I started New York magazine with an illustrious group of writers, photographers and illustrators who were enthusiastic about redefining what a city magazine could be. It was in the early days of the "New Journalism," a way of expressive reporting, practiced by Jimmy Breslin, Tom Wolfe and Gloria Steinem, all of whom were associated with us. At the same time, a parallel movement arose in illustration with inspired practitioners like Robert Weaver, Tom Allen, Robert Grossman, Robert Andrew Parker, Barbara Nessim and numerous others. The practice of journalism and journalistic illustration were being simultaneously reinvented. In retrospect, it was a moment of endless possibilities for people in the visual and literary arts.

Clay and I had an idea that involved bringing back illustrative journalism in a sort of 19th century idea, probably best exemplified by Winslow Homer's newspaper illustrations for Harper's Weekly. Even though the circle of new American illustrators was outstanding, Clay felt that most of them were not really interested in representing a kind of objective reality. About the same time, I had been taking notice of some unusual illustrations that appeared from time to time in two British magazines, The Observer and the London Times Magazine. They had an objective, almost neutral quality that intensified their sense of being "real." The effect was powerful. Most illustrators go to some length to conceal the photographic origins of their work. Here those references were intensified and because of our belief in the reality of photography, the images were convincingly authentic. The author of those paintings was Julian Allen.

I showed the work to Clay and he responded enthusiastically. I flew to London to meet Julian with the idea of offering him a six-month contract to become a staff illustrator specializing in reportage. I remember at the time not knowing if he was interested or not. He had a Humphrey Bogart-like persona; his few carefully chosen responses were defined by a sense of coiled energy. I don't remember if he agreed that night or later but within a very short time he was on his way to New York. That was June 1973.

Julian's ability to create convincing illustrations of unwitnessed events became his trademark. With very few exceptions, no other illustrator was capable of creating the deadpan, seemingly objective paintings as well as he could. We worked together on many "secret histories" — Watergate, the oil cartels, a variety of mafia crime related stories and the Yom Kippur War (where he performed exactly like an old-time artist/reporter, including being wounded in a bus explosion).

Although Julian was not a verbal personality, he was a born storyteller. He was capable of painting a beautiful picture, but in his work, beauty was an occasional bi-product. His ability to focus on the narrative heart of a story was unexcelled.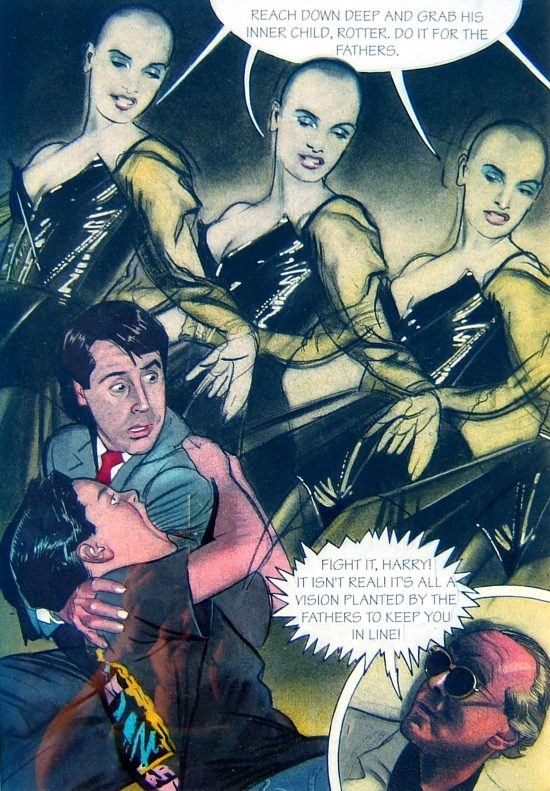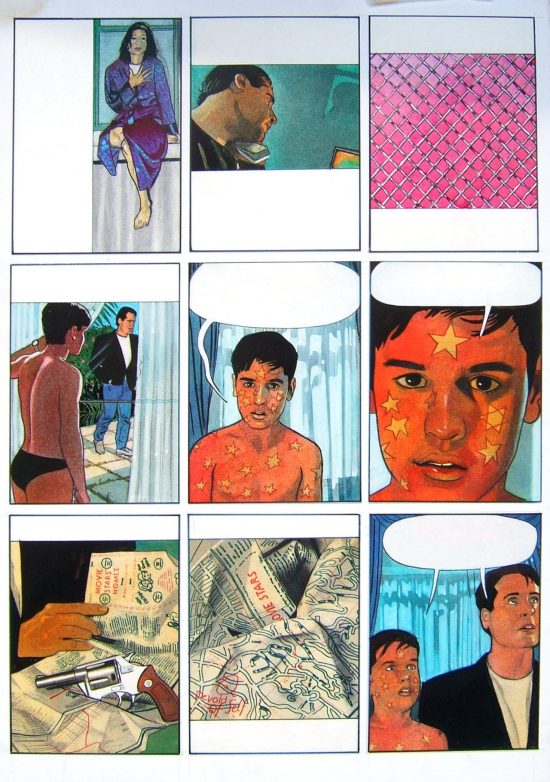 We adore him and don't need much of an excuse to praise his contribution to pop culture. Head on over to his Tumblr page—set up by the marvelous Victoria Allen—and see for yourself.